Here's the ultimate guide to filling in your Queen's Award application form from a journalist turned PR professional who has successfully applied for Queen's Awards for Enterprise for Yorkshire companies.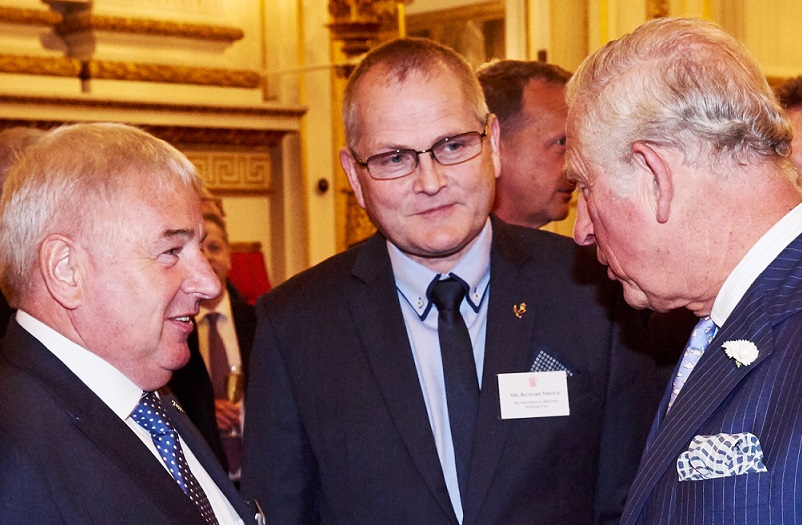 Top tips for Yorkshire businesses applying for the Queen's Award for Enterprise
The Queen's Award for Enterprise is the most prestigious business award you can get and the applications have just opened for this year.
But many companies ask how do we win a Queen's Award, how long does it take to fill the forms in, what do we need to do to successfully apply for a Queen's Award for Enterprise and does it cost anything to enter?
Well, it's absolutely free to enter but as this is the top business award you can get it does take a great deal of time and effort. You'll find my top tips on how to enter the awards below.
If successful, you can use the eye-catching Queen's Award logo on all your marketing which really is a hallmark of excellence … and you receive a huge certificate signed by Her Majesty The Queen. All the winners are also invited to a Royal reception, often hosted by Prince Charles.
Judging is rigorous and any business which wins a Queen's Award has met a very high standard. Only around 200 businesses achieve the award every year.
The awards are split into 4 categories – innovation, international trade, sustainable development and promoting opportunity.
Be warned that the forms will take hours – normally around 50 – and will include between 5,000 and 7,000 words plus detailed financial information.
Obviously you can do the forms yourself but I've helped a couple of businesses by doing their applications which has led to them winning the Queen's Award for Enterprise. Alternatively, I can read through your finished entry so it has been seen by independent eyes before you submit it. If you need help with your entry, simply contact me through www.ah-pr.com.
The most recent award I submitted was in 2018 when Environmental Defence Systems Ltd based in Huddersfield won the Queen's Award for Enterprise for Innovation for its pioneering AvSax fire containment bag for the aviation industry, a unique invention that's used to deal with lithium-ion battery fires in personal electronic devices such as mobile phones and laptops that are brought on board planes by passengers. More than 15,300 are now on board aircraft worldwide operated by more than 80 airline companies.
The other was for a mobile decontamination unit designed to be used by ambulance services worldwide.
Businesses have until September 9, 2020 to apply but now would be the ideal time, especially if your business is in lockdown due to the coronavirus crisis.
Andy Hirst from AH! PR's top tips for entering the Queen's Awards
* You don't need to be a big business to enter. Most of the winners are small or medium-sized businesses with many having less than 30 employees.
* Prepare in advance and leave plenty of time to think about your entry, write it, proof it, perhaps rethink it and then, if necessary, rewrite parts.
* Spell-check everything and make sure your grammar is 100% to avoid silly mistakes which may undermine a very strong entry. That's why you need to start now. This can't be a rushed job near deadline day.
* Make every word count on your Queen's Award application form. This is no place for gobbledegook and bluff as the judges will see straight through it.
* Your sales figures to back up your claims have to be absolutely spot on. Preciseness is everything so make sure you have the evidence to support all you say.
* It's a team effort as different experts in your firm such as the finance director or your accountants need to provide and explain financial figures which you will need for the last 3 years. You'll then need someone with strong writing skills to provide all the words … and there sure are a lot of them. Someone needs to be appointed to be in charge of the project with a firm eye on the deadline and all the information that's needed to make sure it doesn't drift.
* You can upload photos, videos and other documents to support your application … but make sure they enhance it. A photo really can say more than words and will bring your application to life. Make sure they are a high resolution or have been taken by a professional photographer. I have contacts for good photographers across Yorkshire.
* Don't be too downhearted if you don't get the Queen's Award first time. You can always try the next year and by then you'll know why you fell short after getting feedback from the Queen's Award office.
And, finally, here's where to apply
https://queensawards.blog.gov.uk/2020/05/04/applications-now-open-for-the-queens-awards-for-enterprise-2021/
Good luck!