Businesses must make every word count to boost their online presence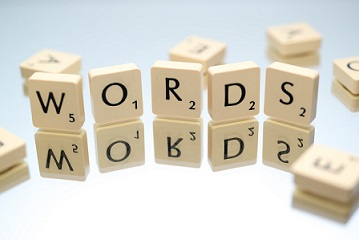 Blogging and keeping your online business presence high has never been more important now the UK has gone into a 2-month lockdown due to the new strain of coronavirus rampaging across the UK.
Companies will be relying on the internet like never before to drive potential customers to their websites and the best way to do it is to keep publishing quality content such as offers, news and blogs.
Sure, you can go down the Google Adwords or other advertising platforms but it will cost a lot that way for potentially short-term gains. An advert only lasts a short time while quality content will be on the internet permanently and has the potential to power you high up Google and stay there on the first page.
You can blog yourself or can pay a professional such as Yorkshire-based copywriter/blogger/journalist Andy Hirst from AH! PR (www.ah-pr.com) who only charges around £75 per blog to give his clients phenomenal value for money in these trying times. Special packages are also available for businesses needing several pieces written each month.
Andy, who has a proven track record getting clients high up on Google, said: "It's vital to be consistent and put information out regularly – I'd always suggest a business publishing at least 2 blogs a month. By producing great content regularly you'll come to be regarded as a stand-out company in what you do and the higher up Google you go, the more potential customers will view you as a respected business that people trust."
People can have a go at writing blogs themselves and Andy has drawn up the ultimate blogging template to help them at http://ah-pr.com/blog/the-definitive-guide-to-writing-blogs/
But effective blogging does require knowledge about keywords and search engine optimisation along with the ability to write well in a range of styles to really make them work.
Andy said: "Blogs need to be informative but they also must be entertaining so the reader will act on what they read, hopefully by looking more closely at a company's products or services with a view to buying them.
"Blogs need to be written with the reader at the forefront of your mind. There's no point just writing about your products and services, it's explaining what they can do for potential customers that counts. Basically, what's in for them if they choose your product or service above those offered by your rivals.
"If you know your target market well that will make blogging even more effective so research what your rivals are writing, then write something better. Think about the questions customers keep on asking you and then answer them all in a blog while using the same search phrases they would use to find your product or service on the internet. Whatever you do, avoid jargon and gobbledegook – if the reader has to re-read something to understand it you've lost them."
Writing must be simple, concise and very easy-to-read and here's Andy's 10 top tips guide on how to do that http://ah-pr.com/blog/10-top-tips-as-to-why-writing-simply-is-so-important-for-businesses/
Use your email and social media such as LinkedIn, Facebook, Twitter - the list goes on - to promote your blog.
Always end the blog with what's known as a 'call to action', encouraging the reader to contact you, respond to a question or potentially buy something.
To learn more about what you get by investing around £75 in a professional blog then go to http://ah-pr.com/blog/how-much-does-it-cost-to-have-a-blog-written-in-the-uk/