How to get to number one on Google without having to pay for adverts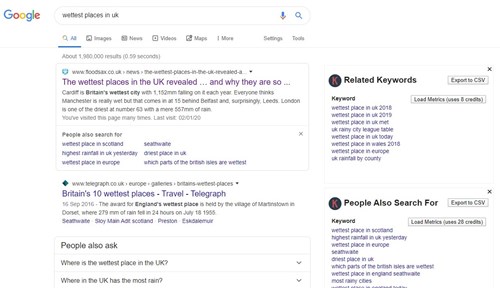 The internet 'holy grail' for most companies is to get to the number one spot on Google … without having to fork out for paid adverts which can easily rack up a big bill.
It's down to the quality of the content on your website and its blog and news sections and that's by researching strong keywords, some clever search engine optimisation and plenty of readable content with smart headlines and tags in all the right places.
Always think of what the reader wants to know – put yourself in their position before you start writing. What do they want to find out about your product or service and what will they type into Google to find it? Then get those key phrases in the copy.
Beware, it's quite often different from what you think they want to know as when you're running a business you sometimes can't see the wood for the trees and get carried away writing about your products without really explaining what they can do for their customers.
I do the news, social media and website content for a company called FloodSax which makes alternative sandbags. Type in either 'alternative sandbags' or 'the rainiest places in the UK' and you'll find FloodSax at number one. Website analytics shows that the rainy blog alone is bringing hundreds of visitors to the website each month.
Google likes the blog about the rainiest places so much it's made it stand out even more by turning it into what it calls a 'featured snippet.' In short, it has a strong headline and the content itself gives the reader exactly what they want to know.
Here's how Google describes it: "We display featured snippets when our systems determine this format will help people more easily discover what they're seeking, both from the description about the page and when they click on the link to read the page itself. They're especially helpful for those on mobile or searching by voice."
So why not give it a go and let a highly experienced journalist (that's me) write your website content and blogs and see just how high you can fly on Google.
After all, it's way cheaper than paying out for all those ads!