An engaging blog, news item or website content can attract loads of potential customers to your website ... but the trick is the excellent use of keywords and good research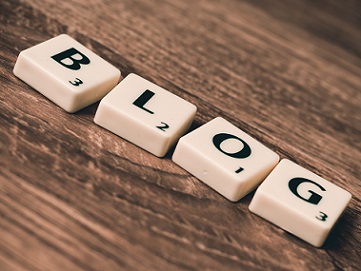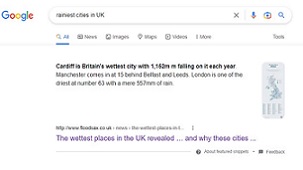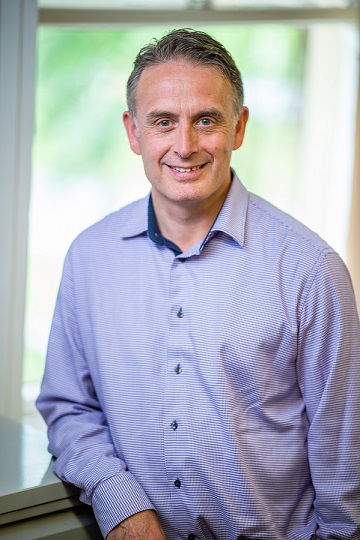 How a single blog can drive hundreds of visitors to your website and save lots of money from your marketing budget
Every business wants to get to the number one spot on Google – or at least the first page – and there is a way to do it without having to pay out for pricey Google adverts.
Website content, blogs and news items with the right mix of well-written content, keywords and SEO can power you right up Google.
This happened spectacularly for a Yorkshire company helped by Huddersfield-based blogging and website content specialists AH! PR.
Two blogs put them at the number one spot on Google for the key phrase wettest cities in UK and third placed for the phrases wettest places in UK, wettest cities in Europe and wettest places in Europe.
AH! PR founder Andy Hirst wrote the blogs for Environmental Defence Systems Ltd which devised and manufacture alternative sandbags called FloodSax (www.floodsax.co.uk).
The blogs are driving hundreds of visitors to the FloodSax website every week – that's tens of thousands over the last few months.
Andy said: "The wettest cities in the UK blog is beating some huge names on the internet, including the Met Office and several national newspaper websites.
"It's been number one for ages with the other blogs at number 3 so they are the gift that keeps on giving by consistently driving large number of visitors to the FloodSax website. Once you get to number one more people click on it and so it tends to remain high. You don't get that with Google ads. Once the advert stops it vanishes from the internet.
"Of course, not every blog has such amazing results like this but every blog, news item and well-written website content such as your Home or About Us page will drive more and more potential customers to your website.
"Once you've climbed to the first page on Google you'll see continual hits on your website and it's a far more cost-effective way than paying for Google adverts. You may get click-throughs from the adverts but how many of them are actually buying even though every click is costing you money?"
Here's a link to the FloodSax blog that's doing so well: http://www.floodsax.co.uk/news/the-wettest-places-in-the-uk-revealed-and-why-the-people-who-live-there-need-floodsax-alternative-sandbags/ 
So how did we achieve this top place on Google?
It's down to the quality of the written content on websites along with their blog and news sections. That can only be done by researching strong keywords, writing better content than their rivals that really get readers interested and attention-grabbing headlines with tags in all the right places.
Google likes the blog about the rainiest places so much it's made it stand out even more by turning it into what it calls a 'featured snippet.' In short, it has a strong headline and the content itself gives the reader exactly what they want to know.
Here's how Google describes it: "We display featured snippets when our systems determine this format will help people more easily discover what they're seeking, both from the description about the page and when they click on the link to read the page itself. They're especially helpful for those on mobile or searching by voice."
So why not give it a go and let experienced copywriter, journalist and blogger Andy Hirst write your website content, news items and blogs and see just how high you can fly on Google.