Journalist and press release expert Andy Hirst shows you just how to get those all-important keywords right to make sure your SEO does the very best it can on Google rankings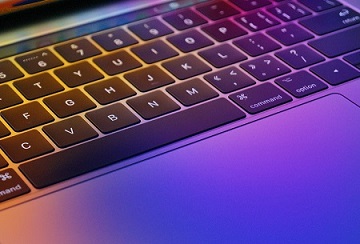 The clue's in the word when it comes to keywords … they're absolutely key to the success of your website and, ultimately, your business.
Everyone is after the very best SEO – or to give it the full boring title of search engine optimisation - but it's the holy grail when it comes to getting your message out there so as a Huddersfield-based journalist and copywriter I'm really keen to help Yorkshire businesses get ahead on this.
Many people ask 'what is SEO?' but all it means is using the best words and phrases to match what the person searching the internet is looking for. People also ask 'what are keywords' and, again nothing magical, it's the words in your website content that match the search terms would-be viewers are using. You need the best keywords to make sure you're hitting your SEO targets.
So you may have a wonderfully-designed website but when it comes down to it the content is the key and there is a knack to writing it.
My name is Andy Hirst – a journalist since 1987 along with experience of all aspects of copywriting from websites to brochures – and I'm here to give you tips on how to write keyword-rich copy that will make search engines sit up and take notice.
Here are my top tips.
* Write simply. Your copy must flow naturally and be quickly and easily read. If a reader has to stop and re-read anything then you've failed in your quest. There's no point using 10 words when five will do. Get straight to the point.
* Make sure your keywords are in the page title, headline and the opening words and by that I mean the first 100. It's vital.
* The copy must also have plenty of words in it that are related to your keywords as the content as a whole has to match the search term.
* Ensure your keywords are also in image captions you're using to illustrate the sheer beauty of your keyword-strewn, SEO-loving words.
* Also get them into the URL for the page.
* Don't forget to get the keywords into anchor text which is the clickable text in a hyperlink that often shows up underlined and in blue such as this http://ah-pr.com/contact. This anchor text must be relevant to the page you're linking – Google can spot dodgy ones and will take a dim view.
* Ranking for keywords can make or break your website. Unless the text is relevant to the search term it won't rank at all. Make sure the keywords on your website exactly match what your potential customers are tapping into Google (don't forget that other search engines are available although "I'll Google that" seems to be the be all and end all of searching the internet). Naturally you want to be on that first page. After all, who bothers with page 2 or 3 of Google? You'd need to do keyword research within your own market … or ask your customers. You must get into their mindset.
* Step back and write from the point of view of the customers. You may be selling products or services but you have to fully explain how they will benefit the customer. They don't just want to read about what you sell – they also want to know what's in it for them.
* Never just throw keywords around for the sake of it as that may make the copy difficult to follow or, the worst sin of all – unreadable. They must be part of information that people really want to read.
* Every time someone uses a search engine they are trying to find, buy, solve, learn, fix or understand. Are the words on your website really answering those basic questions? Search engines place web pages in their results that answer these questions in the best way and the better they do that the higher up the rankings they'll go.
So, armed with this new-found way of looking at keywords that will hopefully drive your customers to your business, tap the keywords into Google and see what results are thrown up on that all-important first page. If you're on the right track they will show your rivals and then look at their websites with all the investigative zeal of a forensic scientist to spot how and why their words are ranking so high.
Then all you have to do is come up with something better! And if you need some help with that you know where I am.