Here's how to make your website really stand out and get pushed high up the Google rankings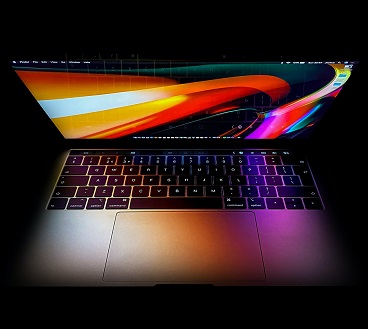 Speed and simplicity are key when it comes to website design but that doesn't mean it has to be boring.
Oh, no.
Websites need to have an instant appeal. We live in a society that wants information … and wants it fast and with most people now using their mobiles to access the internet ensure the site is fully optimised to not only work on mobiles but also to look great on them.
The days when website designers were out to 'wow' visitors with fancy graphics fading in and out as the websites load up are gone.
Bang! It has to be instantaneous because research shows that most people will only give a website 2 seconds to load or they'll be off looking at another one which will probably be your rival's.
Here are my top 10 tips for website design.
Speed: Make sure you're the Usain Bolt of the website world, beating all your rivals for speed.
Simplicity: Make it quick and easy-to-read with a firm eye on keywords and search engine optimisation within the text. Ensure every word counts. Never use a big word when a small one will do (come to think of it, tiny is even smaller than small).
Eye-catching: Use bold colours and statements to grab the interest, enticing your website visitors to want to know more, but always make sure text can be easily read and stands out against background colours. Always light text on dark backgrounds and vice versa.
Navigation: You need to be able to move around the website quickly at the touch of a screen or the flick of a button and the signposting to the other pages must be crystal clear.
Your website's not for you: OK, a tad controversial but your website is not all about you to the extent that it needs to be all about the customer. It has to provide the information and accessibility that they want so keep the main pages short and snappy but include easy-to-navigate links to in-depth information where it's needed.
Research: With your customer firmly at the forefront of your mind talk to some of your loyal ones and ask them what they want from your website - such as the information on the home page and the details about products – which may be quite different to what you think they want.
Personality: Use photos on the About Us and contact page of yourself or staff – never stock images which can be seen to be misleading. Websites need a personal touch and adding images like this will certainly make you and your company more personable and approachable.
Multi-media: Don't look at your website in isolation and ensure it is fully integrated with all your social media to save you time and effort so your blogs, news and content can be able to be published across the likes of Facebook, Twitter and Instagram.
Call to action: Make sure it's highly visible such as buy now or contact us, a bit like I've done here.
Contact: Make it dead easy for people to contact you. Many companies include contact forms but who likes filling one in? Best to add in an email, phone number, even social media links such as Facebook, Twitter, LinkedIn and Instagram to give people the full choice. A live chat option gives consumers to get instant information so is always a big bonus.
And finally don't be afraid to ask for expert help which can be far more cost-effective than you think as a well-written website and blogs can make all the difference between a website succeeding or struggling.
For an informal chat email me at andy@ah-pr.com or phone on 07985 654822.