Copywriting is at the heart of everything a business does to promote itself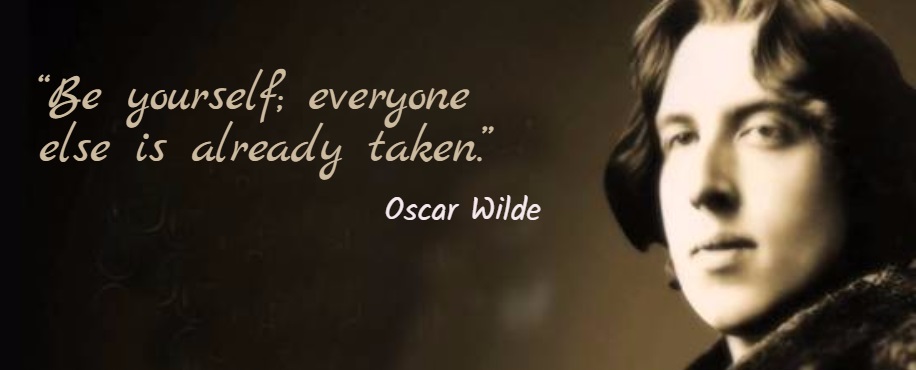 Why copywriting is so vital for your business
By Yorkshire copywriter Andy Hirst from Huddersfield PR company AH! PR
What is copywriting, what does a copywriter do and how do I find a good copywriter?
Well, without good copywriting it's likely your business would sink without trace on the internet. Witty wordsmith Oscar Wilde would have been a supreme copywriter, no doubt devising brilliant slogans.
Copywriting is at the heart of everything a business does to promote itself and this can be press releases, the words on your website, blogs, slogans, email campaigns, adverts, flyers, brochures … and that's just the main ones.
Great copywriting will also be focused on keywords and search engine optimisation which are both crucial to pushing you right up those all-important Google rankings into the top 10 or right up to number one.
As a freelance copywriter based in Huddersfield, West Yorkshire, I've been at the top spot with a few clients without them having to spend a penning on Google ads.
A good copywriter will not just describe your product but will also focus on that product's unique selling point and how it will benefit customers while discovering exactly what the customers want from the product and the search terms they will use trying to find it on the web. It's a case of standing back and looking at the product from the potential buyer's eyes  … why do they want it.
The copywriter will also adapt a different style and tone when writing for social media including Facebook, Twitter and LinkedIn.
A good copywriter will always fully research the product and also read all the main rival websites before turning in copy that beats them all in a style that could range from serious to funny, wry, witty or a mixture of everything to make sure you get your message across in a way that will grab the attention … and keep it.
The best ones often ex journalists turned PR gurus who just have that natural flair to write succinctly yet directly for a mass market appeal in a whole range of styles.
My top copywriting tips:
* Research is all-important. Look what rivals are doing and then beat them at it using the rest of these copywriting tips to make you stand out, be different and higher up on Google,
* Write attention-grabbing headlines that will make people want to carry on reading. Normally, only one-in-five people tend to go on and read the copy after reading the headline.
* Copy must flow naturally and be quickly and easily read and understood. If a reader has to stop and re-read anything then you've failed miserably in your quest and hang your copywriting head in shame.
* The copy must also have plenty of words in it that are related to your keywords as the content as a whole has to match the search term.
* Step back and write from the point of view of the customers. You may be selling products or services but you have to fully explain how they will benefit the customer. They don't just want to read about what you sell – they also want to know what's in it for them. Give your customers exactly what they already think they want by saying what the product does (not is) and then demonstrate this.
* Never just throw keywords around for the sake of it as that may make the copy difficult to follow or, the worst sin of all – unreadable. They must be part of information that people really want to read so all the keywords are there without them even realising it.
* Every time someone uses a search engine they are trying to find, buy, solve, learn, fix or understand. Are the words on your website really answering those basic questions? Search engines place web pages in their results that answer these questions in the best way and the better they do that the higher up the rankings they'll go. If you're struggling, call in a copywriter.
* Write in exactly the right style for whatever you're promoting. There's a time to be straight-down-the-line and serious and there's a time to fill the copy with cracking one-liners, quips and humour.
* When writing press releases they need to be in the house style that different publications want, not how PR companies and their clients think they should be written. Believe me, there's a big difference which is why so many press releases are deleted within seconds of being read by the media. I know as I used to do it. There is a real knack to writing press releases that few master.
* Inject personality into the copywriting as sometimes this is the only way to make it stand out from rivals.
* Write in short paragraphs and make it good to look at as well as read by including sub-heads to make the main points stand out, photos and bullet points (like this one I'm doing now).
* Incorporate emotions into your copy which could include flattery, a fear of missing out, a sense of exclusivity, salvation from a problem … it all depends on what you're pushing. Emotion sells … just think of those Christmas adverts designed to pull on the heart strings.
* Always back up claims with proof including facts and figures, testimonials or case studies.
* End with a call to action which could be a link to more information on your website or a direct link on where to buy.
So, in short, copywriting is all about writing words that people want to read, bearing in mind the ever-decreasing concentration span of the human mind.
Nothing to this copywriting lark.
Simple, eh?