Freelance journalist in Yorkshire
Andy's vast writing experience makes him an outstanding freelance journalist in Yorkshire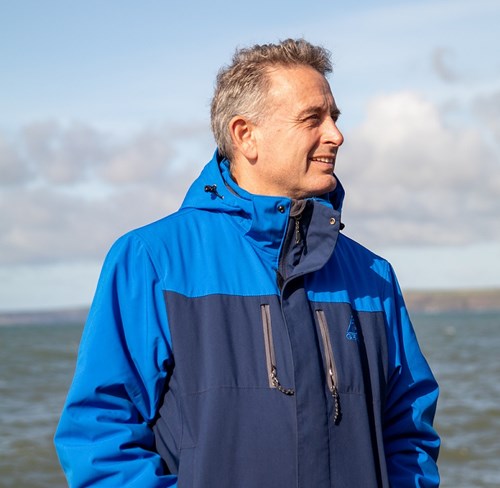 After many years in journalism I've found I just can't stop writing … and don't want to leave this all-important skill behind as it keeps me sharp in my blogging and copywriting.
So as a freelance journalist too I'm always on the lookout for a great story that will make it into the media – be that newspapers, online or just social media – and it often means excellent publicity for clients.
One is York-based drone company Flyby Technology and in the aftermath of a drone sighting which shut down Gatwick Airport just before Christmas 2018 I pitched them as expert commentators. I reacted incredibly quickly, writing and submitting a press release (written as a ready-made news story) within an hour and two hours later it was the lead item on Sky News' rolling live blog on the Gatwick story. Several other news organisations either used the press release or wanted interviews.
I've fully explained how all this happened on this link https://bit.ly/2Om9Cbr
Flyby have just had more phenomenal coverage https://bit.ly/3qe2mwl
Some stories are just irresistible and this one was also printed widely in the media. A friend of my wife's mentioned that her dad, Maurice Sutcliffe, was a D-Day veteran and was due to meet Prince William when veterans commemorated the 75th anniversary of the historic landings at the National Memorial Arboretum in Staffordshire on June 6, 2019.
He'd travelled down for the event but shortly before 7am that morning – exactly as the D-Day landings started 75 years ago - the 97-year-old was found on the floor of his hotel room after a fall left him with face and back injuries.
Maurice was so shaken up it meant he was unable attend what would have been his first commemoration of D-Day and had to be taken home instead. I strongly felt his story should be told so went to interview him … and what he told me about his crucial role that day was truly amazing. Here it is and the links to the media coverage are at the end https://bit.ly/2YXtO5m
Here's one I wrote about a brave young cancer sufferer who battled back after losing her leg to the disease at the age of just 16 http://www.ah-pr.com/work/laura-crane-youth-cancer-trust/
A news website for Huddersfield www.huddersfieldhub.co.uk has just been launched on February 7, 2021 and I've been asked to write for it as a special correspondent.
The lead story for the website was how an international artist from Huddersfield, Ian Berry, is battling Covid-19 and how it's left him with brain fog and the feature also shows the ways he's used art to raise money for NHS charities. Read all about it at https://huddersfieldhub.co.uk/exclusive-look-at-ian-berrys-denim-jacket-tribute-to-key-workers/
Another feature I've written for Huddersfield Hub reveals how Covid-19 is sparking a mental health crisis https://huddersfieldhub.co.uk/platform-1-warns-of-massive-spike-in-mental-health-problems/
A major news organisation that's asks me for help is YorkshireLive run by Reach PLC, owners of the Mirror and Sunday Mirror along with many prominent regional newspapers.
I'd previously set up the Huddersfield Daily Examiner's Community Awards and was asked to write all 36 stories on those shortlisted for the 2020 awards and then hosted them online with ITN newsreader Nina Hossain in a pioneering virtual awards ceremony that led to dozens of others being staged the same way.
More about this at https://bit.ly/3p7s3NK
I was also commissioned by Reach PLC to write the first ever publication featuring the top 100 businesses in Kirklees https://bit.ly/39ZtbhM
So there you have it, a range of the stories I can write from breaking news to human interest features, awards nights and business stories. All this is on top of the countless thousands of stories I wrote during my 31 years in journalism.
If you need a freelance journalist please email me at andy@ah-pr.com or why not even give me a call on 07985 654822.