Worldwide media coverage for West Yorkshire company
AH! PR achieves international media coverage for Yorkshire company
Yorkshire company Environmental Defence Systems Ltd has devised highly innovative products which have sold worldwide ... and Andy Hirst has been responsible for all their PR almost since their first sale.
Well over 2 million of the company's pioneering FloodSax sandless sandbags have been sold and its latest product, the AvSax fire mitigation bag, is now used by more than 50 airline companies worldwide. The bag is used to deal with small burning electronic devices on planes ranging from mobile phones to laptops.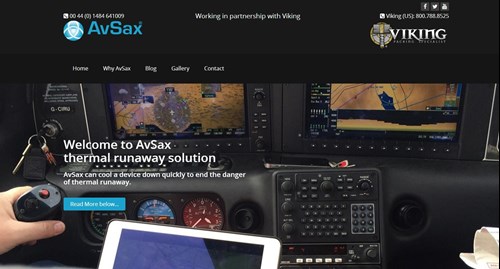 EDS Ltd's other product the BlastSax sandless sandbag has been devised for the military and specialist anti-terrorist and police units.
Andy wrote the content for the company's websites for all three products, writes blogs for them and manages all the social media accounts. He filled in the very detailed application forms for the Queens Award for Innovation for the AvSax and EDS Ltd was granted this highly prestigious award in April 2018. He also successfully applied for an EEF Manufacturing Award for Innovation for the company in 2017.
Andy had previously helped another Yorkshire company, Aireshelta Ltd, win the Queens Award for Innovation for its mobile decontamination unit designed for ambulance services.