Here's what national and regional journalists think of Huddersfield copywriter and blogger Andy Hirst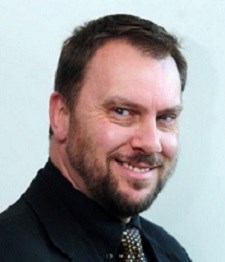 Journalists Nina Hossain and Tony Earnshaw have both worked with Yorkshire freelance journalist, blogger and copywriter Andy Hirst who now runs AH! PR. Here's what they think of him.
Tony, who has worked for the Yorkshire Post and the BBC, says: "Experience, nous and good grammar are so often missing from some of the PR generated in these fast-moving modern times. Because "public relations" isn't not just about disseminating information, it's about telling a story accurately, succinctly and clearly - with that added touch of "vavoom" that can make even the driest subject seem appealing.
"A good journalist can do that, because a good journalist is a good storyteller. I've worked with hundreds of journalists and broadcasters (radio and TV) over the years but I can count the really, really good ones on the fingers of one hand. Andy Hirst (AH! PR) is among that number.
"He's sharp, funny, hard-nosed (when required), tenacious without being belligerent, and always delivers quality copy. And, when it comes to deadlines, he's on time, every time. Thoroughly recommended. Five stars from me."
ITN newsreader Nina has co-hosted the Huddersfield Examiner Community Awards with Andy for many years and he always wrote her script. She said: "I have worked alongside Andrew Hirst for a decade now, co-presenting an annual awards ceremony to recognise the bravery, commitment and talent of those around us.
"Each year at this major event he compiles the inspirational stories of those who are being honoured. The script is so clear and comprehensive I can sight read it on arrival at the venue and it gives a real insight into the people behind the achievements.
"Andy writes with empathy and humour and always delivers both the script on time and for the audience in terms of his performance on stage."