Freelance journalist and copywriter Andy Hirst helps leading Yorkshire business achieve a Queen's Award for Enterprise
Andy Hirst from AH! PR has helped one of West Yorkshire's premier companies to gain the highest award any business can get ... and is now keen to help other businesses do the same.
Bradford-based Astonish Cleaning Products has just been awarded the Queen's Award for International Trade after it achieved a huge increase in sales over the last 3 years, up from just over £21m in 2019 to almost £34m last year with exports increasing by more than a third.
But applying for a Queen's Award is a complex and time-consuming process. The awards are so prestigious the judges ask very detailed and searching questions and expect applicants to spend around 50 hours gathering the information and filling in the forms.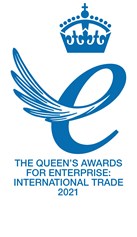 Astonish sales director Mike Earnshaw sought help from someone experienced filling in the forms and contacted Andy Hirst who had recently successfully applied for the Queen's Award for another Yorkshire business.
Astonish is a family business with a 100-strong workforce manufacturing more than 60 products ranging from household cleaners such as sprays, creams and pastes through to personal care items such as anti-bacterial handwash, luxury handwash, shower gel and bath foams.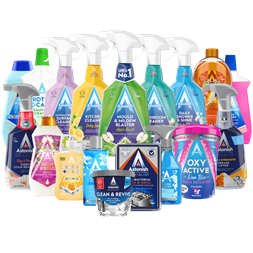 What has traditionally set it apart from its competitors is the company's absolute commitment to the environment since 1975. The business has never tested a single one of its products on animals or used ingredients from animals which means everything it produces is not only cruelty-free but also suitable for vegans. Astonish also has very strong green credentials as most of its packaging is recyclable, usually 99% for each product, and around 30% has already been recycled before.
Andy said: "After an initial meeting with Mike and Astonish managing director Howard Moss I realised Astonish were an excellent candidate for a Queen's Award and were great at providing all the information I needed to put in a very strong application form. It's always good to get someone in from outside the business to look at the whole process and the information needed objectively as well as advising if the application will be good enough for the award.
"The day after our first meeting I decided to clean the inside of our front window at home, went to get the glass cleaner out of the cupboard and discovered it was an Astonish product. I never knew we had it. I suppose you could even say I was astonished (sorry). Their products must be in millions of homes worldwide.
"The company had a very powerful story to tell and my role was to get their passion, success, vision and total commitment to what they do across to the judges. The business' dedication to Yorkshire and especially Bradford is inspiring and they have just invested £22m in new purpose-built premises in the city which has more than doubled the company's manufacturing capacity. There must be many other Yorkshire companies out there that deserve such a high accolade and really ought to think about applying for a Queen's Award."
Astonish (https://astonish.co.uk/), whose parent company is called the London Oil Refining Company Ltd, sells its products in the UK's biggest high street names including Sainsbury's, Morrisons, Asda, Tesco, Home Bargains, Savers, B&M, The Range, Poundland, Co-Op, Wilko, B&Q, Farmfoods, Nisa, T K Maxx, Spar, Poundstretcher, John Lewis, Dunelm, Iceland, Lakeland, Booths, Ocado and Waitrose.
Andy added: "The deadline for Queen's Award entries is early in September so if any companies are wanting to enter, now is the time to start the application process."
The other Yorkshire business Andy recently helped achieve the Queen's Award for Enterprise is Huddersfield-based Environmental Defence Systems (http://www.edslimited.co.uk/) for its innovative AvSax lithium battery fire containment bag which are now on more than 15,373 aircraft operated by 80 airline companies worldwide.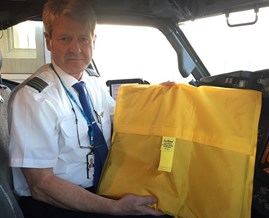 There is always a danger batteries can overheat and catch fire in mobile devices such as mobile phones and laptops and AvSax have been deployed in action 33 times on aircraft over the last five years to deal with emergencies. On every occasion the aircraft has been able to complete its journey safely with no need to divert or make an emergency landing.
Andy also secured phenomenal news coverage for Greater Manchester engineering company Chelburn Precision Ltd which won the Queen's Award in 2021. Read more about that here https://ah-pr.com/work/great-media-coverage-for-award-winning-ah-pr-client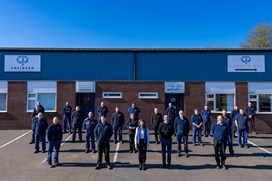 For advice and help applying for a Queen's Award for Enterprise please contact Andy Hirst at andy@ah-pr.com or call 07985 654822.