Yorkshire freelance journalist Andy Hirst writes for regional hospitality and events magazine
Freelance journalist Andy Hirst from Huddersfield-based AH! PR has written several features for a specialist regional events magazine.
Andy's recent work for Hospitality and Events North magazine gave an in-depth insight into an industry that has been changed forever by the covid pandemic.
Andy also took a look at how the covid pandemic has forced organisers of corporate events to think very differently.
Clever use of high technology is enhancing events – often mixing live with digital in so-called hybrid events - and saving the environment at the same time.
Yet Andy revealed there are severe staff shortages in some critical high-tech roles and the demand for events is in danger of outstripping supply.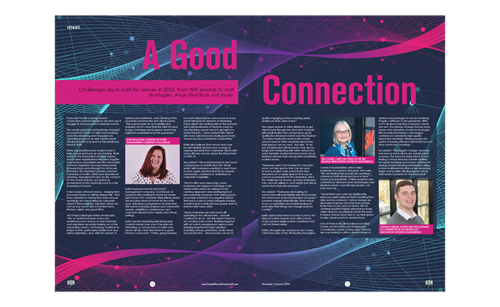 He showed how Covid has forced people to rethink how they do business - especially attending events and exhibitions - and if there is a positive to come out of the pandemic it's that it's reduced our carbon footprint.
This is because there has been a reduction in international air travel, supplier and delegate transportation along with accommodation bookings.
One of Andy's features profiled the world-leading Event Tech Live show in London which took the visitor experience to a whole new digital level.
Andy revealed how it was the first-time visitors could get real-time information from every exhibitor without having to swap business cards, hand over leaflets or have an old-style badge scanned.
In another feature he interviewed Sheena Wrigley, venue director for a new £186m arts hub now being built in Manchester called The Factory (https://mif.co.uk/the-factory/).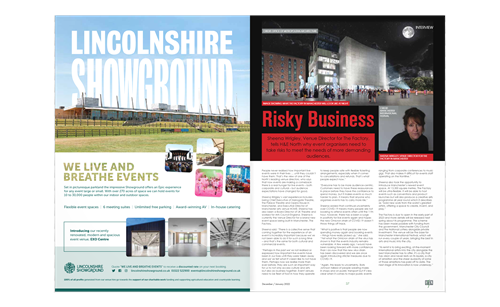 Andy also looked at team building and why it remains so important in today's business world, showing how such events can still work even if they are staged remotely online.
Companies have never been more mindful of the environment, sustainability and social responsibility and Andy featured one corporate venue where all this happens that was inspired by one of the Beatles' most iconic songs.
John Lennon penned Strawberry Fields Forever in homage to the grounds of a Salvation Army children's home just round the corner from his Liverpool home. He'd hear the children playing, clamber over the wall to join in and then found solace in the trees and nature.
That's all captured in corporate events at the Strawberry Field visitor centre (https://www.strawberryfieldliverpool.com/) which features the Beatles story along with the piano John was playing when he wrote Imagine. The social responsibility comes from fees from corporate events which go towards a scheme called Steps At Strawberry Field that helps young people with learning difficulties and other barriers to work learn job skills, get work experience and, ultimately, paid employment.
The centre gives corporate groups the chance to do art or woodturning sessions but the unique corporate experience is outside where they do the Japanese practice of Shinrin Yoku – known as forest bathing - in nearby woods.
If you want Andy Hirst to write for you simply contact him by email on andy@ah-pr.com or why not be old-fashioned and have a chat on 07985 654822.